We're having a 60th birthday party for our whole class!
---
We've posted on Facebook and an email has been sent to everyone that we had email addresses that are current. We had thirty plus responses.
We have arrived with a date and location.
Saturday
September 22, 2018
12:00 noon till ???? (or they throw us out like in the old days)
Elizabeth Park Picnic Area A (see map below)
Cost $0.00
It's bring your own food and drink (beer in cans and bottles allowed).
Bring a dish to pass around to share your favorite app, dish, or entree'
This is about us celebrating our 60th birthday and meeting up again with friends and classmates and having a  good time.
Please join us come rain (shelter) or shine.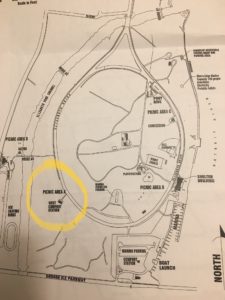 ---
This is a list of the classmates that are planning on attending the event so far.Let us know on FB if you plan on attending.
Karen Bernabei(Montgomery)
Cecilia Bickes
Jacki Biondo(Murray)
Mark Brucki
John Calder
Charlie Cassette
Deborah Chorkaluk(Cassette)
Carey Teets (Cornaccini)
Marie DeMaggio
Tom Frasier
Mary Ellen Hogan(Young)
Sheree Jabro(Smith)
Chris Juknalis
David Klenczar
Theresa McGuire(Janowicz)
Terry Morin
Nancy Nickels(Murray)
Karen O'Connell(Rose)
Mary Pieczynski(LeFief)
Janice Pouliot(McGuire)
Kirk Robertson
Catherine Rock
Thomas Rose
Janet Shomsky (Lang)
Paul Sombati
Monica Swek(Heffernan)
Marie Targosz(LePage)
Tom Travis
Toni Vitale(Smoots)